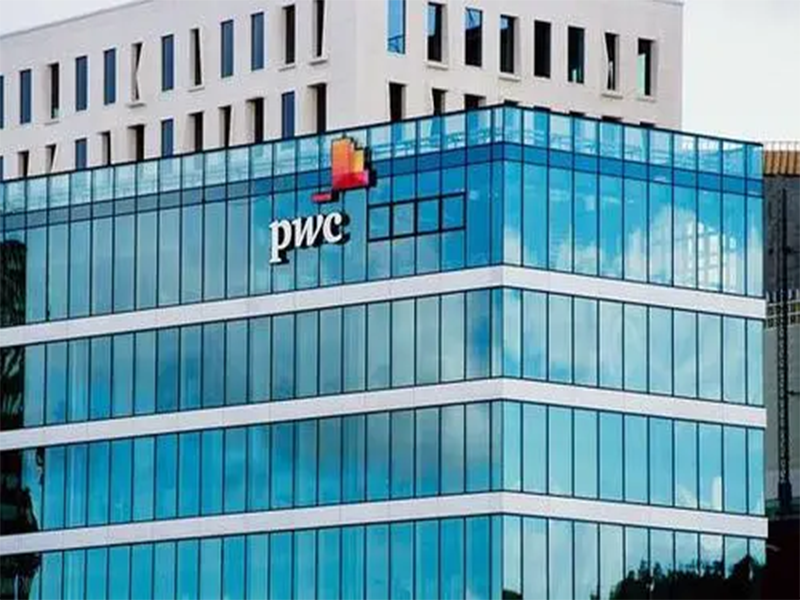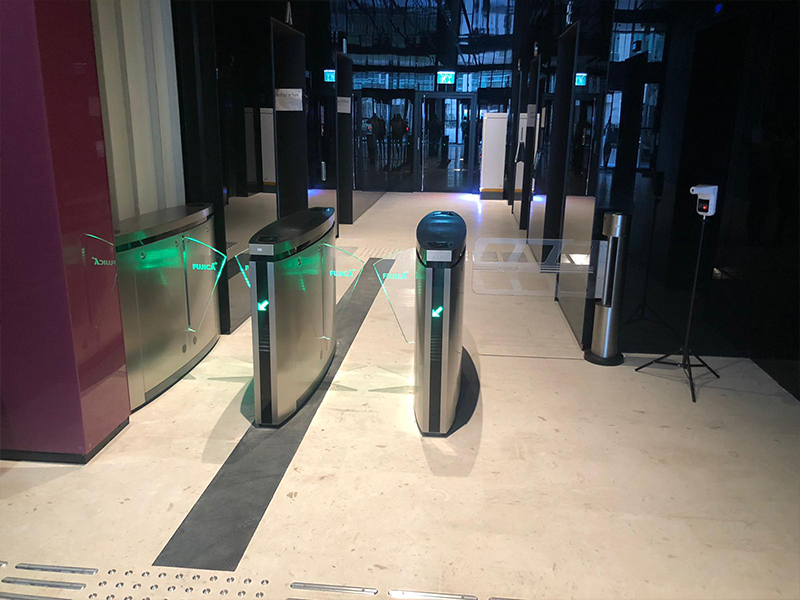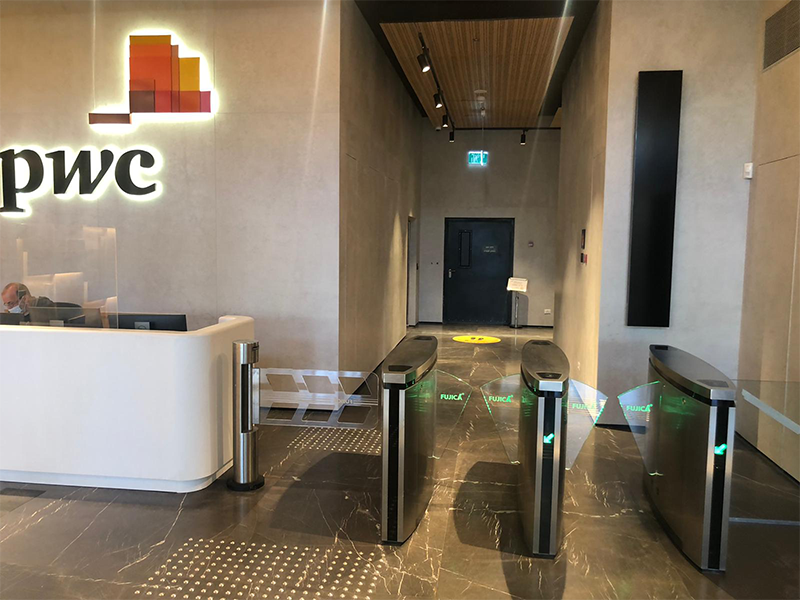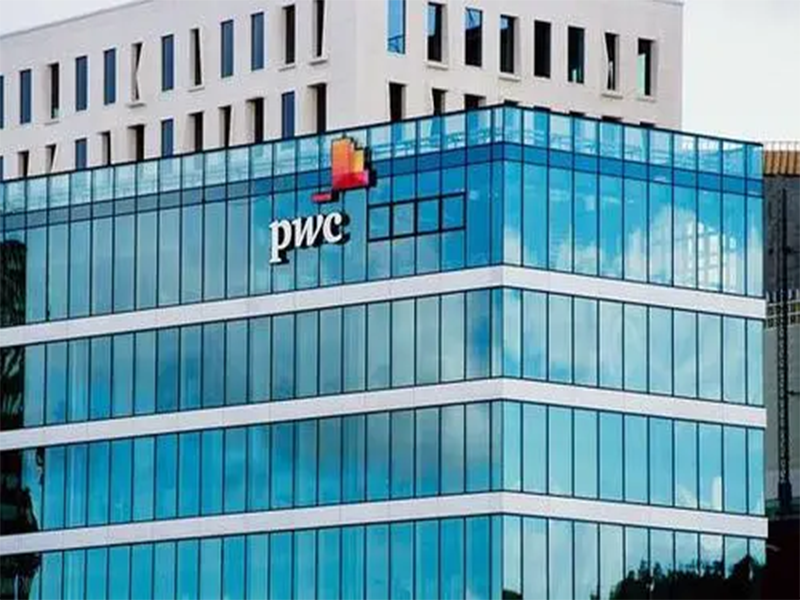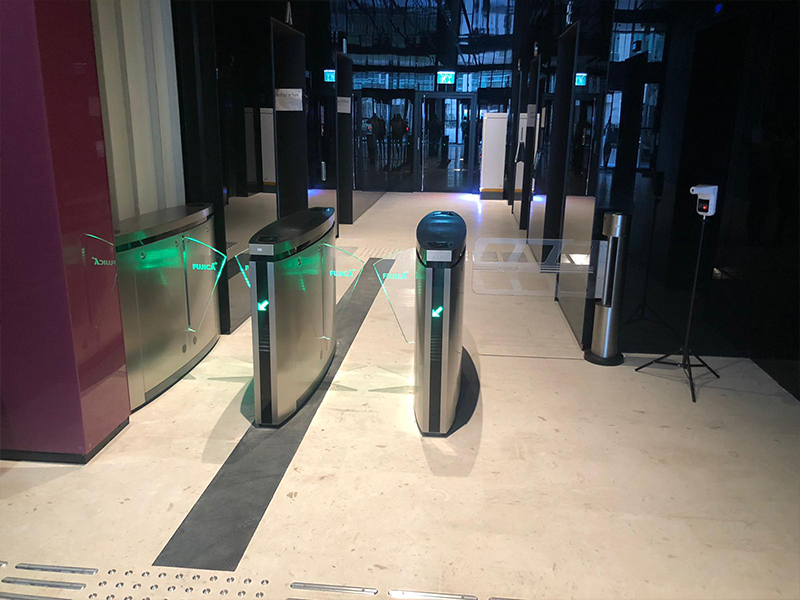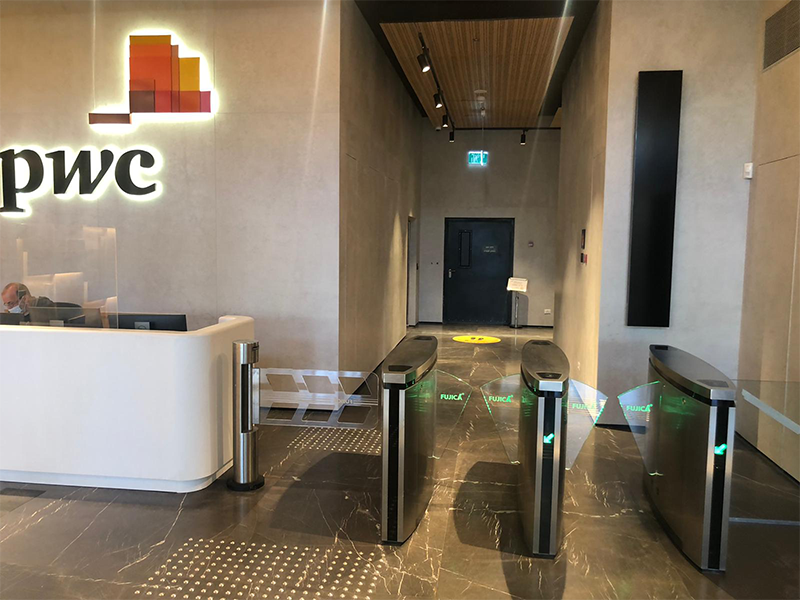 PricewaterhouseCoopers, Israel
Location: Jerusalem, Israel Application Scenario: Office Building Product: FJC-Z1358 Flap Gate, FJC-Z2148L Swing Gate PricewaterhouseCoopers is the largest accounting firm and professional service organization in the world, which has more than 860 branches and offices and more than 155,000 employees in 152 countries and regions.
Project Profile
FUJICA intelligent access gates featured by fast opening and closing, safe passage and convenient use are applied to all the entrances and exits of PricewaterhouseCoopers (Israel) in Jerusalem. Considering the complexity of access to the office building, FJC-Z1358 shutters and FJC-Z2148L swing gates are combined in the design to provide extra-wide access, standard access and disabled access and meet the traffic needs of people carrying large luggage and wheelchairs. In addition, multiple advanced identification devices are integrated to achieve the control and management of the personnel entering the PWC office.
---
FUJICA looks forward to establishing a good cooperative relationship with you. If you are interested in our products or services, please feel free to contact us, or send an email to sales@fujicasystem.com. We will response within 24 hours.